Pipe Cap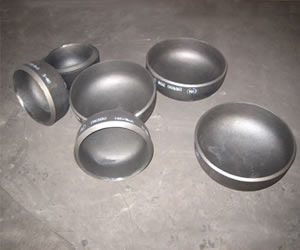 pipe cap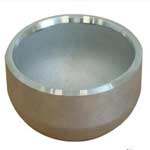 stainless steel cap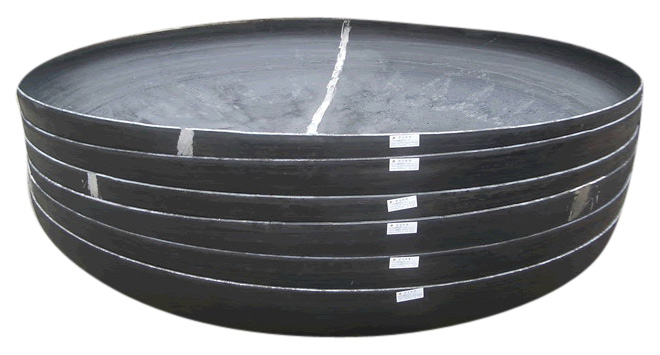 large size cap

large diameter cap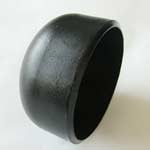 carbon steel cap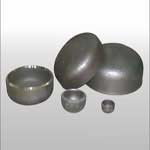 seamlees pipe cap
A pipe cap is a kind of Pipe fitting. It usually acts as a protective device designed to protect pipe ends of various pipes. The main use of pipe caps is to waterproof the connections. They can be fitted on water pump lines to remove air blocks, and also used in water supply lines, medical equipment, machinery, and processing equipment, and shipbuilding etc.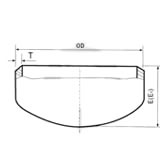 Types
Based on different materials, Pipe Cap include carbon steel cap, stainless steel cap, and alloy steel cap etc.
Depending on their construction, pipe caps contain threaded cap, tapered cap and anti-roll cap etc.
Common Shapes
Pipe Caps can be in various shapes. Some of the common shapes are hemispherical, oval, square, rectangular, U shape and I shape.
Size
Pipe cap: 1/2"~60"
DN15~DN1500
Wall Thickness Pipe fitting
sch10, sch20, sch30, std, sch40, sch60, xs, sch80, sch100,
sch120, sch140, sch160, xxs, sch5s, sch20s, sch40s, sch80s
Max. wall thickness: 200mm
Materials
Carbon steel Pipe Cap: ASTM/ASME A234 WPB-WPC
Alloy steel: ASTM/ASME A234 WP 1-WP 12-WP 11-WP 22-WP 5-WP 91-WP 911
Stainless steel: ASTM/ASME A403 WP 304-304L-304H-304LN-304N
ASTM/ASME A403 WP 316-316L-316H-316LN-316N-316Ti
ASTM/ASME A403 WP 321-321H ASTM/ASME A403 WP 347-347H
Low temperature steel: ASTM/ASME A402 WPL 3-WPL 6
High performance steel: ASTM/ASME A860 WPHY 42-46-52-60-65-70
Standards
GB/T12459-2005 GB/T13401-2005
SH/T3408-1996 SH/T3409-1996
SY/T0609-2006 SY/T0518-2002 SY/T0510-1998
DL/T695-1999 GD2000 GD87-1101
HG/T21635-1987 HG/T21631-1990
ASME B16.9-2007 ASME B16.25-2007
MSS SP 75-2008 MSS SP 43-2008
CSA Z245.11-05-2005
EN10253-1-1999 EN10253-2-2007 EN10253-3-2008 EN10253-4-2008
DIN2617-1991
BS1640-1-1962 BS1640-2-1962 BS1640-3-1968 BS1640-4-1968 BS1965-1-1963
GOST17379-2001
AFNOR NF A 49-289-1990 AFNOR NF A 49-170-1-1999 AFNOR NF A 49-170-2-2009 AFNOR NF A 49-170-3-2009 AFNOR NF A 49-170-4-2009
ISO3419-1981 ISO5251-1981
JIS B2311-2009 JIS B2312-2009 JIS B2313-2009
Industrial Processes
Bending, squeezing, pressing, forging, machining and more
Specifications for Pipe Cap
| | |
| --- | --- |
|  Pipe Cap | Production range |
| Outside diameter | 1/2"~60" |
| Wall thickness | 4mm~200mm |